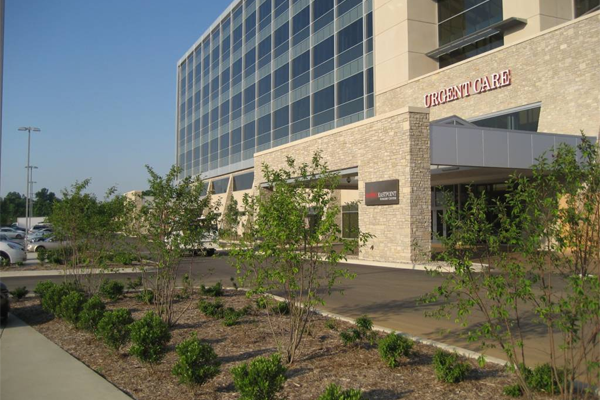 Heritage Engineering provided professional engineering services for the general construction and landscape documents for the new Baptist Eastpoint Medical Center. The first building in the 60-acre campus was a 196,000 SF medical office building and outpatient care center. In addition to preparing construction documents, Heritage provided on-site construction administration.
Heritage Engineering worked with the Owner and Architect during the preliminary design phase to plan the overall campus and designing preliminary clearing and grading plans.
Heritage Engineering prepared a complete set of construction plans for the overall site in accordance with local design standards and regulations.
Project Features:
Roadway improvement plans
Storm Water Design
Courtyard Design
Zoning Approval
Landscape Design
Project Details:
Project Location: Louisville, Kentucky
Project Contact: Scott Hannah
Project Scope: Roadway Improvement plans, Storm Water Design, Courtyard Design, Zoning Approval, Landscape Design
For more information or to request a proposal for a Medical Facility project please contact Scott Hannah (This email address is being protected from spambots. You need JavaScript enabled to view it.)