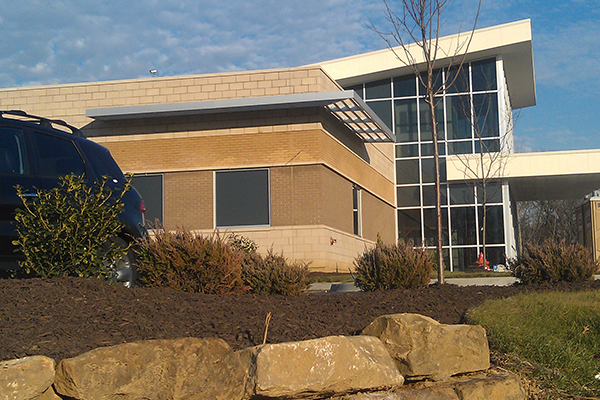 Heritage Engineering prepared the development plan and construction plans for this new 20,000 SF medical office for Bennett and Bloom Eye Centers in Southwest Jefferson County near St. Mary's and Elizabeth Hospital.
Heritage coordinated the placement of the building on a cliff overlooking an existing stream creating spectacular cliff side views for the buildings occupants.
While the site's topography creates million dollar views, it also challenged the professionals to design a site that functions for the owners for years to come.
Project Features:
Roadway Improvement Plans
Lateral Extension
Courtyard Design
Zoning Approval
Landscape Design
Project Details:
Project Location: Louisville, Kentucky
Project Contact: William Sanders, Scott Hannah, R.L.A.
Project Date: 2009-2012
Project Scope: Roadway Improvement plans, Lateral Extension, Courtyard Design, Zoning Approvals, Landscape Design